Caretaker 8-Way Socket Strip
Attention! This project contains parts that are connected to mains power. Only build a project like this, if you really know what you are doing!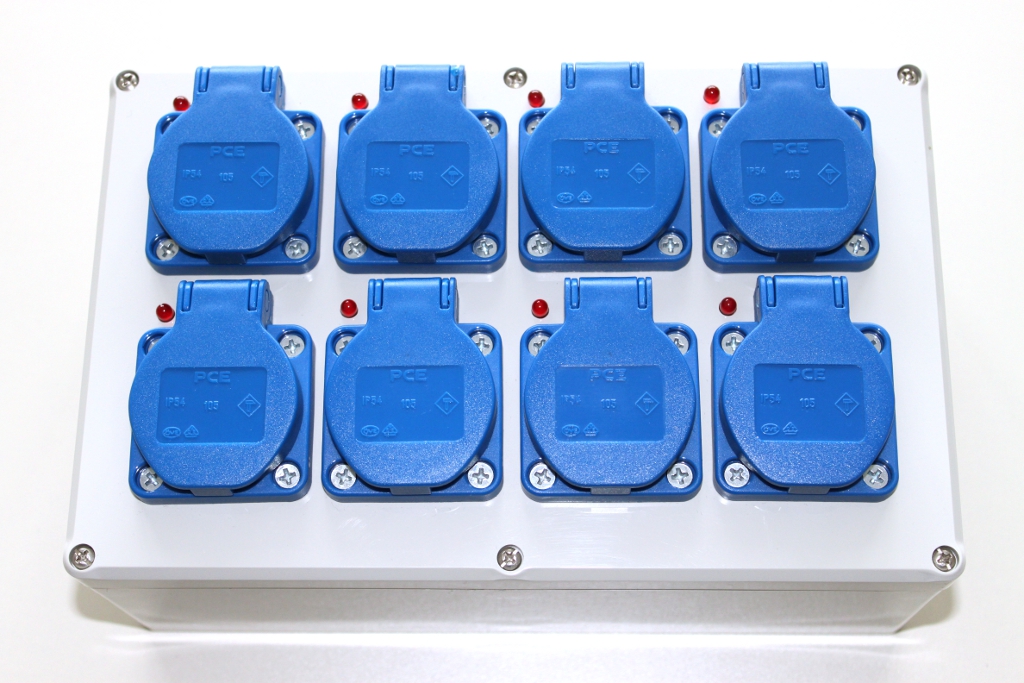 Board and Schematics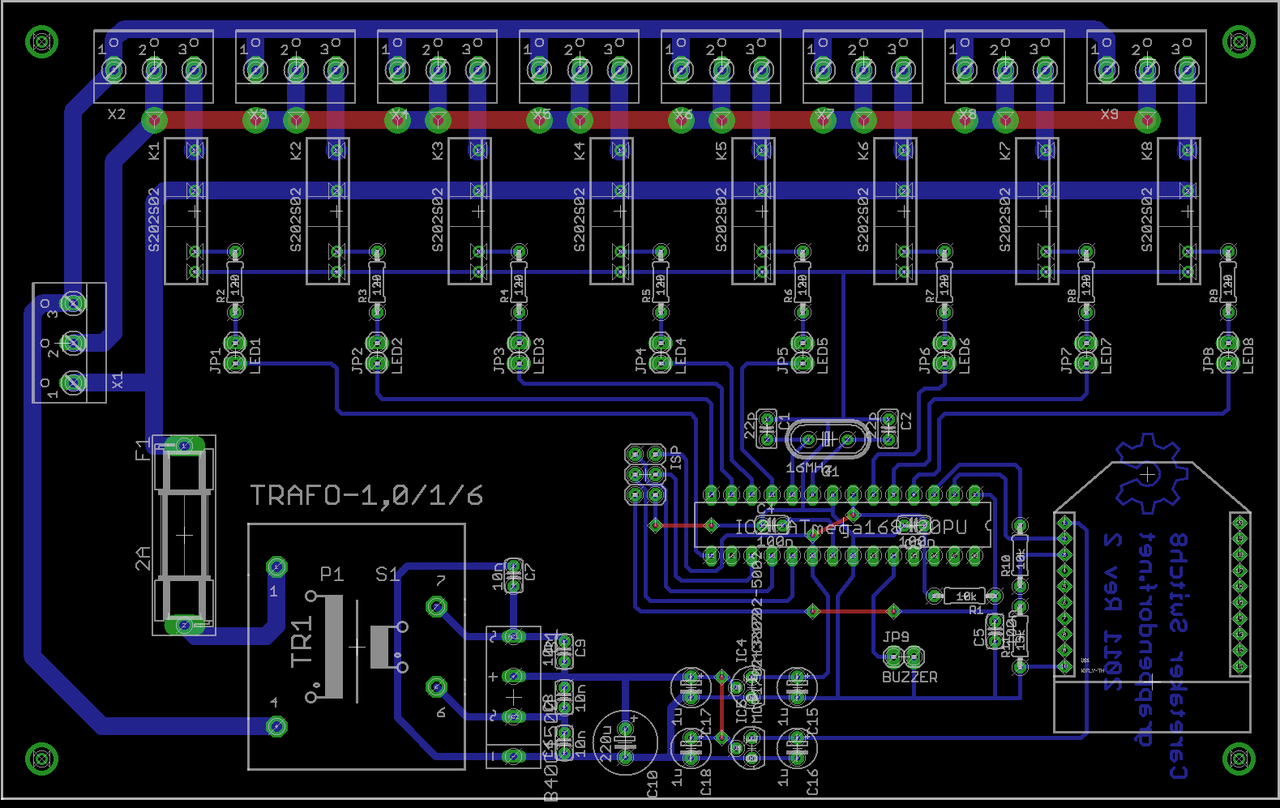 Project Files
The Caretaker source code is hosted at GitHub:
https://github.com/grappendorf/caretaker-devices
Subdirectory:  caretaker-device-switch8
It contains the source code and all Eagle (V6) PCB layout files.
This page was last updated on 13. February 2016